Our team at Decatur Smiles wants your smile to look its best at all stages of life. If your teeth have suffered any damage or decay over the years, we have many great restorative dentistry options available to make your smile look like new!
Teeth Repair and Restoration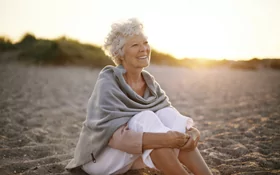 After you experience tooth loss or tooth damage, you can turn to our team of experts at Decatur Smiles in Decatur, AL, serving Hartselle. Decatur dentist, Dr. Teichmiller, has given hundreds of patients stunning smile makeovers. She has taken patients with missing teeth and given them new confidence along with full and functional smiles.
They go the extra mile in everything; all of the latest technology, the office is run like a well oiled machine! – Brittany W
Restorative Dentistry Services
We offer a wide variety of restorative dentistry services and treatment plans that will reverse dental damage. We can repair the effects of tooth trauma, decay, or disease with our durable restoration methods.
Dental Fillings
Dental fillings are small restorations that will repair the structure of the tooth after minor trauma or decay. Dr. Teichmiller will remove the damaged portion of the tooth and then restore it with gold, amalgam, composite resin, or porcelain. Your dentist will help you decide which material is best for you.
Dental Bonding
Dental bonding involves a composite material that imitates the natural enamel. Bonding is very effective for cracked and chipped tooth repair. Your dental bonding material will be applied to the surface of the damaged tooth and then carefully sculpted to match the shape and contour of your smile. This is a quick solution for teeth that have minor cracks or chips without having to do more extensive cosmetic work or restorative treatment.
For cases of more extensive damage, ask Dr. Teichmiller about dental crowns. Crowns can improve teeth that are worn down, misshapen, discolored, or broken. They will both strengthen the teeth and enhance their aesthetic and save broken teeth without the need to fully replace the entire tooth structure with an implant or bridge.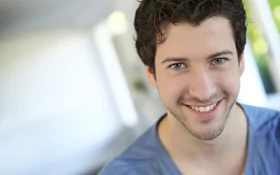 This restorative dentistry technique is used to replace missing teeth. They include two dental crowns and replacement teeth to fill in the gap in your smile.
Those with several missing teeth or a full arch of missing teeth may consider full or partial dentures. Dentures are an affordable way to refill your mouth with appealing, functional teeth.
Implant dentures may be the most reliable way to replace missing teeth. If you want to ensure that your new teeth function just like natural teeth, ask your dentist about implant dentures.
Let Us Help Restore Your Beautiful Smile in Decatur
At Decatur Smiles, we do not subscribe to "patch and repair" dentistry. We won't place a restoration without designing a smile restoration plan that is customized to your long-term needs. We want to promote your optimal smile health and aesthetic for as long as possible!
To learn more about our restorative dentistry services in Decatur, AL, serving Hartselle please contact us today!
Related Content