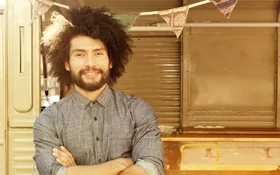 A bright, white, smile can light up a room—if you'd like that to be your smile, call our office at Decatur Smiles today! We offer the latest in professional take-home and in-office teeth whitening treatments so you can get a brighter smile in a way that fits your schedule and lifestyle.
Teeth Whitening Decatur, AL
With so many teeth whitening options available, you may find it difficult to decide which method is right for you. Remember, the safest and most effective way to begin your teeth whitening process is with a visit to your dental professional. Dr. Teichmiller would be happy to discuss your options with you, from teeth whitening toothpaste and strips to one-hour in-office teeth whitening.
KöR In-Office Teeth Whitening
At Decatur Smiles in Decatur, AL, also serving Hartselle, we offer the KöR Teeth Whitening Deep Bleach System for our fastest and brightest teeth whitening treatment. If you want stunningly white teeth after just one visit to your Decatur dentist, the KöR in-office system is a great choice for you.
The entire in-office teeth whitening procedure only takes about 90 minutes. Our team can provide you with fleece blankets, complimentary headphones, and a Paraffin hand dip to make your wait time relaxing and enjoyable.
Dr. Teichmiller will apply a high concentration whitening gel to the surface of the teeth. Using low-sensitivity ingredients, KöR gel will gently alter the color of your teeth until it is several shades whiter than your original smile.
What I've always told my patients is that the KöR formulations are so safe that theoretically, they could whiten their teeth every day for their lifetime, but the point being, why would you want to? I say that to put any of the patient's fears to rest. And being the patient's source of whitening gel, still, we've always made sure they're not being crazy with constant ongoing whitening.
I hope that answers your question. If you have any other questions about this or anything else, feel free to contact your KöR rep at (949) 713-0909 or toll-free at (866) 763-7753.
Professional Teeth Whitening at Home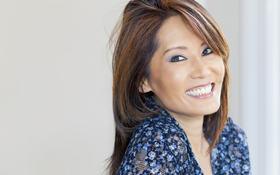 If you would like to achieve whiter teeth from the comfort of your own home, we can provide custom-made teeth whitening trays and a take-home professional formula to you. This high-grade teeth whitening gel is only available to you through your Decatur dentist.
At-home professional teeth whitening takes about 10-14 days for optimal whitening, although many patients see results after just one use. You can wear your comfortable trays anytime, and you only have to wear them until you are satisfied with your new shade of white.
Why Choose Professional Teeth Whitening instead of Over-the-Counter?
Teeth whitening is a safer process when overseen by a dental professional.
You will achieve faster, longer-lasting results with professional methods.
You may experience lower sensitivity with in-office or at-home professional teeth whitening.
Your professional teeth whitening trays will be custom-made to your smile, instead of the less comfortable one-size-fits-all alternative.
Your Smile Can Shine Brighter with Teeth Whitening from Decatur Smiles
Want to attain bright white teeth? Call our office in Decatur, also serving Hartselle, to schedule your consultation with Dr. Teichmiller today.
Related Content