Porcelain Veneers in Decatur AL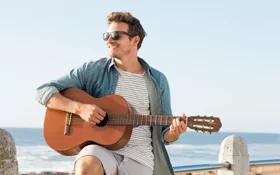 Here at Decatur Smiles in Decatur AL, also serving Hartselle, we want all of our patients to feel confident and attractive. A flawless smile can give you a brand new self-esteem and can even transform your work and social interactions. Teeth veneers are one of the best ways to correct any smile imperfections.
What are Teeth Veneers?
Teeth veneers, or dental veneers, are thin porcelain shells that cover the front of teeth. If you have a lackluster smile, dental veneers can immediately transform your appearance and improve your self-esteem.
Stunning Results with Porcelain Veneers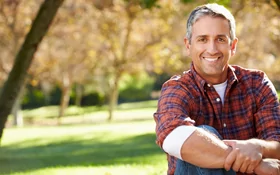 If you're tired of walking around with a less-than-satisfactory smile, we can help. At Decatur Smiles in Decatur AL, we fix all kinds of cosmetic issues with porcelain veneers, including:
Uneven teeth
Misshapen teeth
Tooth that is too small
Worn down enamel
Discoloration or staining
Teeth that are difficult to whiten
Chips or fractures
Advantages of Porcelain Veneers
Teeth veneers look and feel natural. We customize your porcelain veneers.
The porcelain veneers process is simple and customizable.
You can choose from traditional porcelain veneers or no-prep teeth veneers for a less invasive alternative.
Dental veneers can brighten your teeth and give you a movie star smile for ten years or longer.
Teeth veneers can be cared for just like natural teeth. You can continue to brush, floss, and visit your dentist as usual.
On top of restoring your smile's aesthetic, dental veneers also protect damaged teeth from further harm.
Porcelain veneers are a top-notch way for anyone to achieve a more even and appealing smile.
Prepless veneers for teeth are veneers that are placed directly over the natural tooth and don't require the removal of any enamel, which is sometimes necessary with traditional veneers. Prepless veneers are more conservative than traditional tooth veneers and are completely reversible. We are pleased to offer both veneers options at our dentist office in Decatur AL.
Learn more about prepless dental veneers here.
We want to help you paint a picture of your dream smile–and then allow you to bring it to life! Decatur dentist, Dr. Stephanie Teichmiller, DMD, is the Official Dentist of the Miss Alabama beauty pageant and she an esteemed dental school instructor. Our experienced Decatur dentists have developed an expert eye for detail and are well-qualified to help you achieve a gorgeous smile with advanced cosmetic services.
Call our cosmetic dentistry team today
in Decatur AL, also serving Hartselle, so that we can start working towards your ultimate smile!
Related Content