Patient Amenities at Decatur Smiles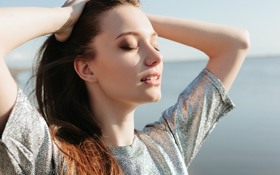 It's just a day at the dental spa when you visit Decatur Smiles! We love giving our patients a well-rounded dental experience. You can enjoy your time in the office, and leave with a brilliant and healthy smile.
Sit Back and Relax
You can experience complete comfort at Decatur Smiles. You can snuggle up with a fleece blanket or enjoy a soothing Paraffin hand dip. In addition, we create a soothing atmosphere by filling our space with pleasant aromatherapy scents.
Entertainment
You will have access to complimentary entertainment and headphones while you are in our office. We hope that you consider your appointment a break from the stresses of life.
Allergies? Ask Us.
We know how difficult it can be to deal with allergies on a day-to-day basis. Our team performs allergy tests on our dental materials to determine the safety of our products for each patient. If you have allergies, you shouldn't have to worry about how your dental treatment might affect you—just ask us. We know, and we can help you understand.


I was welcomed in to the office with the best smiles from everyone. I was asked if I needed a bottle of water and a blanket. I was treated so great I couldn't ask for a better dentist and staff. I am so thankful that I found them on Google. I believe I have found the best dentist and staff I will ever need.
Pam DeFoor
Your Needs Come First
Visiting the dentist does not have to be an upsetting experience. If you have concerns about your comfort, please let us know. We would be happy to accommodate your needs to help you create a better relationship with dentistry and your oral health.
Fast Services | Dr. Teichmiller is constantly incorporating new technologies into her office.. When she finds a technology or technique that will make a procedure faster and easier for her patients, she does not hesitate to bring it into her daily practice.
Stunning Results | Whether you receive cosmetic treatments or general care, we are confident that your results will be satisfactory. Thanks to a combination of experienced practitioners and high-quality materials, you can benefit from the most durable and beautiful dental work available.
Smooth Visit | Our office runs on time! We see our patients at their appointment time, and we work efficiently.
Trustworthy Team | No more worrying about surprise costs or altered procedures! We are committed to being 100% honest with our patients. We do what we say we are going to do—nothing less, nothing more—and we charge exactly what we promised to charge you.
Quality Dental Care from a Quality Dental Team
If you've had a bad dental experience in the past, it's time to make it right with a dentist who cares! To learn more about our spa-like atmosphere and advanced dental services, please call us at Decatur Smiles today.