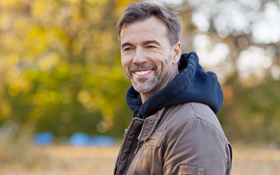 When you look in the mirror, do you wish for a more beautiful smile? We see many patients with one or more chipped, cracked, misshapen, or misaligned teeth. These minor errors may be affecting their aesthetic and their day-to-day self-esteem.
If you're ready to instantly elevate your appearance, consider veneers for teeth. Dr. Teichmiller, dentist in Decatur, and the Decatur Smiles team provide gorgeous customized dental veneers to patients with all kinds of cosmetic dissatisfactions. On top of being durable and realistic, our veneers for teeth are 100% prepless so that the patient can achieve a beautiful smile without experiencing any discomfort.
What are Dental Veneers?
Dental veneers are ultra-thin porcelain shells that are bonded to the surfaces of imperfect teeth. Porcelain veneers have the same color and light-reflecting properties as natural teeth, so they will blend right in with the rest of your smile. We are proud to produce strong, stain-resistant veneers that can enhance your smile for years after placement.
Veneers for teeth can correct a wide variety of smile flaws, including:
Chipped or broken tooth
Unsightly gap between two teeth
Tooth that is too small
Misshapen teeth
A discolored, dull, or stained smile
Some misalignment issues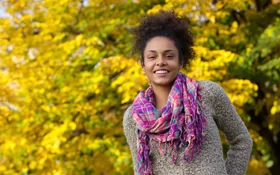 The Prepless Veneers Process in Decatur AL
We make transforming your smile simple here at Decatur Smiles in Decatur, also serving Hartselle. Traditional dental veneers require removing some of the healthy tooth enamel before placing the restorations, but our prepless veneers eliminate the need for this type of invasion.
Prepless veneers for teeth can be placed over the natural tooth without removing any enamel at all. Prepless veneers look and function just like traditional veneers, but they are more conservative. Unlike traditional veneers, prepless veneers are reversible.
Dr. Teichmiller is happy to offer both Lumineers and DURAthin to patients seeking a more beautiful smile. If you are interested in learning more about improving your appearance with dental veneers, call us today to schedule a consultation. We look forward to learning more about your smile goals and helping you achieve them!
Related Content