If you are missing a tooth or multiple teeth, Dr. Teichmiller and her Decatur Smiles team can help you. You can restore your teeth with a replacement that looks, feels, and has all the health benefits of a natural tooth—dental implants! Everything is done in-house, so you don't have to worry about going to multiple doctors to get your dental implants placed.
Dental Implants for Tooth Replacement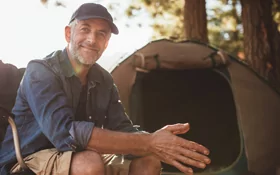 What Are Dental Implants?
Dental implants are innovative replacement teeth that are changing lives everywhere. Teeth implants are tiny titanium posts that are surgically placed into the jawbone under missing teeth. This titanium implant serves as a metal anchor and a root substitute. The tooth replacement will stimulate the jawbone, protecting both the bone and facial structure from collapse.
Dental implants are the perfect anchors for replacement teeth. After the surgical placement of each dental implant, you will take a few months to rest and heal. During this time, the dental implants will fuse with the jawbone.
When you have recovered, you will return to Dr. Teichmiller for the second phase of implant dentistry: placing the restorations onto the dental implants.
Dental Implants at Decatur Smiles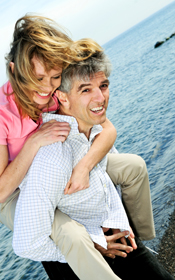 Going from dentist to dentist can be complicated. Costs may become confusing and records may not transfer over. At Decatur Smiles we provide every step in the dental implant process so you can feel confident that your dental implant placement is in line with your dental health.
Decatur dentist Dr. Teichmiller takes pride in giving the patient exactly what they need and charging them a fair price for every service. Because the whole dental implant process is done in-house, we can work closely with you to determine the most cost-effective way of getting you a new set of teeth.
Dental Implant Benefits
Implant dentistry allows patients with missing teeth to regain a full smile that looks and feels incredibly natural. You, too, can rediscover an unlimited diet, comfortable chewing, and complete confidence in your appearance.
Dental implants can:
Restore your ability to chew virtually anything.
Make it easier to speak normally.
Give you the confidence to smile and laugh again.
Protect your jawbone and facial contours.
You can benefit from all these amazing features when you choose to restore your smile with dental implants from Decatur Smiles!
Tooth Replacement Options
Dr. Teichmiller will listen to your preferences and help you determine which restoration option is right for you. We guarantee that our restorations are designed with materials of the highest quality and most natural aesthetic available.
Dental Crown | A dental crown is used to replace just one missing tooth.
Dental Bridge | A fixed bridge can replace two or several missing teeth, and usually only requires two to three dental implants. Other patients may choose a complete prosthesis or a fixed bridge that replaces all of the teeth in the upper or lower jaw.
Dentures | If you are missing most or all of your teeth, a full denture may be the best option for you. Tooth implant dentures can be removable or permanent, depending on your needs.
Get Back to a Regular Lifestyle and a Restored Smile with Implant Dentistry!
To take advantage of all of the great benefits of implant dentistry, please call us at Decatur Smiles today 256-350-5820, also serving Hartselle.
Related Content