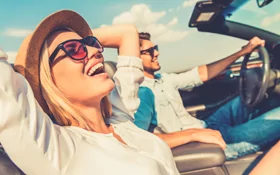 General dentistry visits are crucial to maintaining good overall health, so you need an office where you feel comfortable. When you are diligent about at-home care and routine general dentistry, you can avoid tooth decay, toothache, tooth loss, and gum disease. You may also lower your risk for heart disease, diabetes, and high blood pressure.
Decatur dentist, Dr. Teichmiller, and her team listen closely to their patients. They get to know them and they value their needs and preferences. We believe that the members of your dental team should do exactly what they say they are going to do, and always charge a fair price for their services.
General Dentistry in Decatur, AL
Dr. Teichmiller is an instructor at the dental school, where she teaches her philosophy of long term dental care. General dentistry is much more than a teeth cleaning and a few dental fillings. General dentistry should be about customized long term-care, with personalized smile plans that are more affordable and effective for our patients in the long run.
In addition to being knowledgeable and innovative, our staff cares about your community. Our Decatur dentist was the first in Alabama to restore a smile through the American Academy of Cosmetic Dentistry's "Give Back a Smile" program. Dr. Teichmiller also created "Mission: Makeover," which involves a team of dental professionals who donate their talents to provide an extreme makeover to deserving individuals.
We hope that you and your loved ones feel right at home here at Decatur Smiles in Decatur, also serving Hartselle. We have worked hard to create a warm and welcoming environment that caters to all patients with every kind of dental need.
Preventative Care Services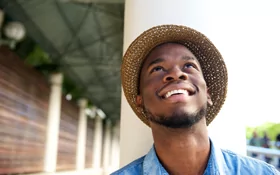 General dentistry is all about preventative dental care or protecting the natural teeth. Some of the services we offer are listed below.
Teeth Cleaning and Exam | Dentists encourage regular teeth cleanings and exam visits because they are crucial to the detection and prevention of early dental issues. We will provide you with gentle teeth cleaning accompanied by patient amenities and entertainment. Dr. Teichmiller will check your teeth for signs of decay and disease.
Dental Fillings | Dental fillings are a fast and affordable fix for chips, cracks, or cavities in the teeth. We create our dental fillings with a durable ceramic material that blends beautifully with your natural smile.
Oral Cancer Screenings | Oral cancer is a serious condition that must be detected early to ensure successful treatment. Dr. Teichmiller uses the latest in oral cancer screening technology to look for abnormal lesions in the mouth that may indicate cancer. VELscope screenings are brief, painless, and precise.
Sealants | You can ward off decay with sealants placed by your general dentist. The sealants will smooth out the molars and make it harder for bacteria to build up on these hard-to-reach teeth.
We've Got You Covered with Dental Care in Decatur
We can provide you, your friends, and your family members with everything from gum disease treatment to clear braces. If you need cosmetic, restorative, or general dentistry, this is a great dental home for you. Call Decatur Smiles today!
Related Content