Meet Our Decatur Team
Our dental team is one of the most experienced and knowledgeable in the area. We work hard to make sure that your visit runs as smoothly as possible and that you receive the utmost in care. We truly enjoy seeing a smile on your face as you leave our office.
Ashley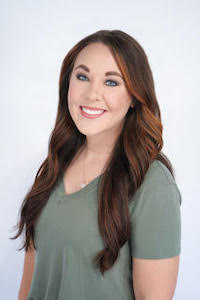 Hi, I am Ashley. I am Dr. Teichmiller's Lead Assistant and a Registered Dental Hygienist. I started my dental career in 2017 by enrolling in Dr. Teichmiller's Assist to Succeed program. I have called Decatur Smiles my home ever since. I furthered my dental career by graduating from the Alabama Dental Hygiene Program in 2021.
Outside of the dental office you can find me outdoors. I love to spend my time hunting and fishing and planting flowers. I have been married since 2017 to my best friend, Tommy. We have a goofy Boxer named Tank🐾.
---
Christina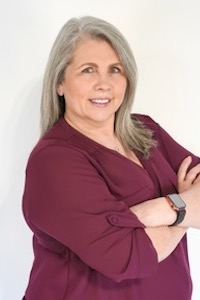 Hi my name is Christina Lopez! I've been in the dental field for 28 years. My first 14 years were spent as a registered dental assistant. The last 14 years and still going have been as a Registered Dental Hygienist. I have an Associates Degree in Dental Hygiene Science. I have been with Decatur Smiles since October of 2021.
I was born and raised in Southern California with southern morals and values. My favorite thing about working at Decatur Smiles is our team and my patients I see everyday. I have a love for music and I listen to just about everything. One of my other loves is hockey. In my free time I like to go to concerts, comedy shows, hockey games and spend as much time as I can with my family.
I get up for work everyday because I truly love what I do. My greatest accomplishment was getting my college degree and becoming a dental hygienist. My heroes are my parents Jennifer & Fred Roberts. I would not be who I am today if it wasn't for these high school sweethearts raising me and giving me the life they did.
For those individuals that have dental anxiety. Don't give up on your oral health. There are offices full of caring individuals ready to care for you and make sure you are comfortable at every visit. Like Decatur Smiles.
---
Nikki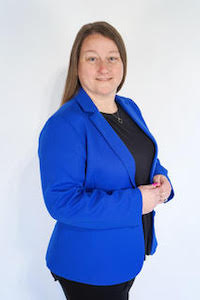 Hi my name is Nikki Nichols! I was born and raised here in Decatur Alabama. I've been married to my wonderful husband Derrick for three years. I have 4 beautiful children April, Lesley, Nic & Derrick. The best part of me is my 5 grandchildren!
I joined Decatur Smiles in October of 2022 as Dr. Teichmiller's Administrative Assistant. I was previously in the medical field for 15 years.
In my spare time I love to travel. Spending time outdoors, and spending as much time as I can with my grand babies!