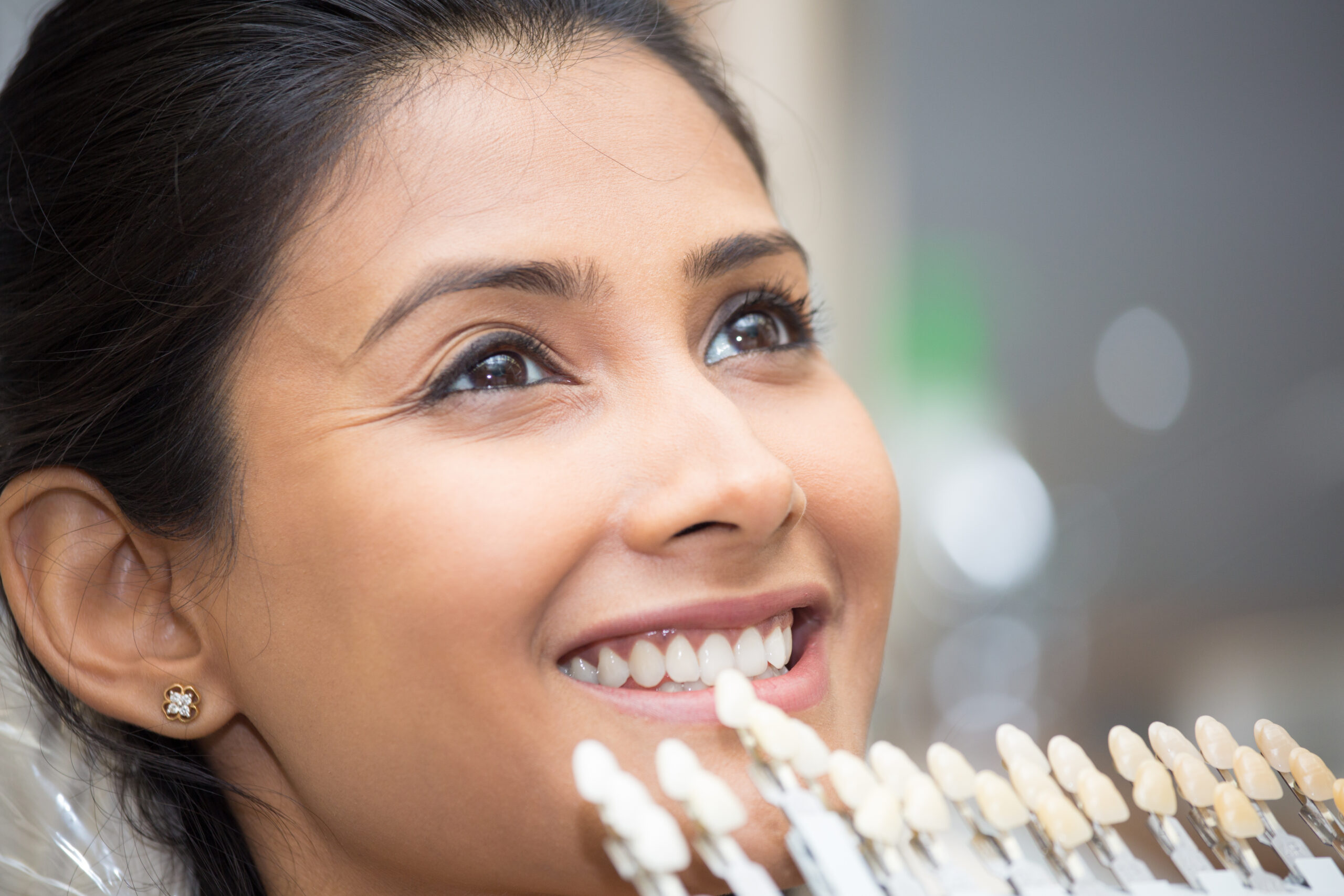 Porcelain veneers from Decatur Smiles in Decatur AL are a versatile cosmetic dentistry option. With veneers, you can transform your smile without significant restorative dental work.
These advanced dental restorations consists of paper-thin, tooth-shaped covers made from medical-grade ceramic. They are custom-made and affixed to the front of teeth.
If your tooth-enamel is worn and thin, these tooth-colored wonders have the brilliance and translucency of healthy tooth enamel and can fool even the sharpest eye.
What if your teeth have developed uneven edges? Tooth grinding, natural wear and other factors can roughen tooth edges, after all, and if you suffer from these, it can be hard to preserve natural bone structure. Veneers are a minimally invasive correction for uneven tooth edges that can help you preserve your own dental scaffolding.
If you have chips and cracks in your teeth, but they are otherwise healthy, veneers provide a flawless tooth surface. They even fix greying and yellowing, for a sharper, more consistent smile aesthetic. Veneers can be fabricated in any shade to perk up your smile, while still blending naturally with your other teeth and skin tones.
We even have an option for patients who are wary of the enamel removal often associated with the traditional veneers process: prepless veneers. These are quicker and more hassle-free than porcelain veneers and require no invasive surgical procedures.
At Decatur Smiles in Decatur AL, porcelain veneers can transform your smile and change your life! People from North Athens, East Mooresville, and South Cullman also come to us for complete cosmetic dentistry. Contact us today!
Contact Decatur Smiles:
Location (Tap to open in Google Maps):
ArticleID 1236