Decatur Dentist Dr. Allison Pratt, DDS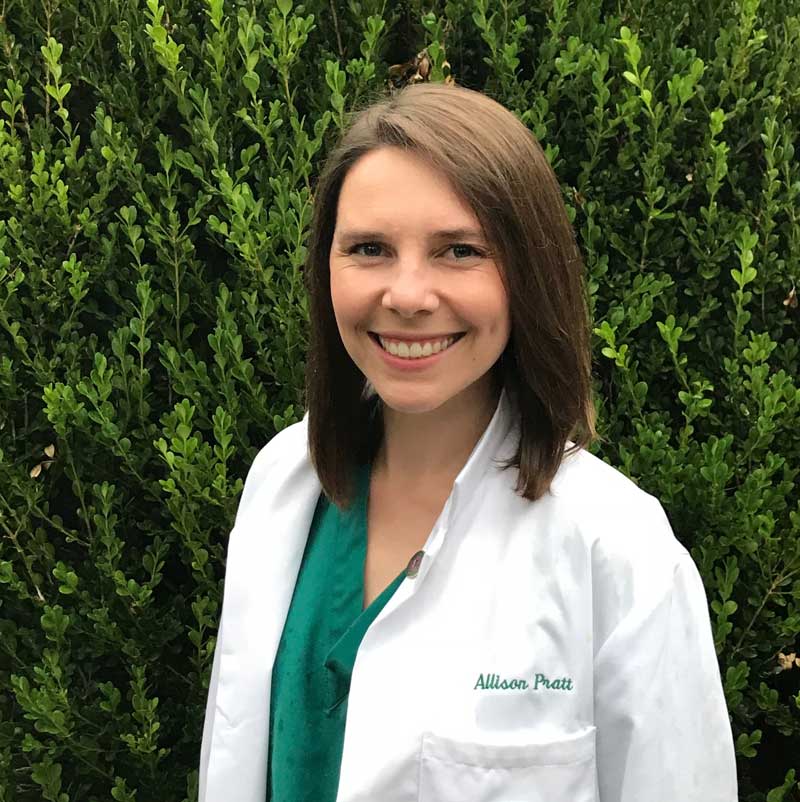 Dr. Allison Pratt, DDS, graduated Cum Laude from Birmingham-Southern College with a Bachelor of Science degree in Chemistry and a minor in Math. She received her Doctor of Dental Medicine degree from the University of Alabama at Birmingham School of Dentistry, and she recently completed a 1-year Advanced Education in General Dentistry residency with distinction from the East Carolina School of Dental Medicine.
Dr. Pratt is excited to join the Decatur Smiles team and is eager to provide the best care for all of her patients!
Decatur AL Dental Services
Schedule An Appointment with Dr. Allison Pratt
If you are in Decatur Alabama and would like to schedule an appointment with Dr. Pratt or Dr. Teichmiller, do not hesitate to Contact Us